Porsche sunglasses: classic, simple design.
For the Porsche Driver's Selection exclusive range of sunglasses, our designers have reinterpreted classic designs, such as aviator sunglasses. These sunglasses combine clean lines, high levels of functionality and carefully selected high-quality materials. The technical details of the glasses, such as the hinges and the polycarbonate lenses in different shades of darkness, meet the high standards that apply to all Porsche products. It goes without saying that these glasses offer 100% UV protection. As well as providing perfect protection for your eyes, the sunglasses are stylish accessories which make a clear fashion statement.
Featured products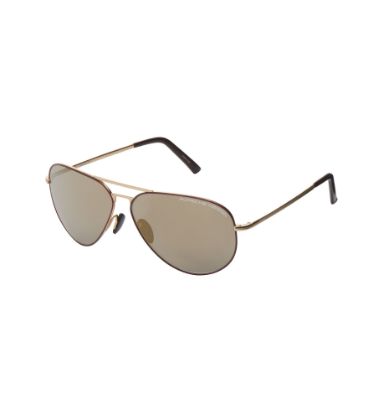 WAP0785080LHRT
Retro style interpreted in a modern way. Polarized sunglasses. Gold frames. Made in Germany.
$420.00 incl tax
$395.00 incl tax
WAP0786420KM62
In dark blue with 'MARTINI RACING®' print on stainless steel frame.
$504.00 incl tax
$349.00 incl tax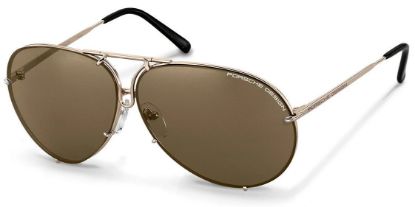 WAP0784780JA69
The P´8478 model was launched in 1978 as the world's first sunglasses designed to include an interchangeable lens mechanism. The design's quick release catch enables users to change their lenses at a moment's notice according to the changing light conditions. Titanium frame in light gold. Lenses made of polycarbonate with 100 % UV protection, in brown. Includes a pair of interchangeable lenses in light blue/silver mirrored.
$638.00 incl tax
$440.00 incl tax