Taycan Collection. 100% electrifying. 100% Porsche.
Clear lines and smart details, urban looks and functional features – the collection for the first all-electric Porsche makes clear what the new Taycan will bring to the streets of metropolises around the globe: intelligent technology, uncompromising design and electrifying enthusiasm in every way.
Featured products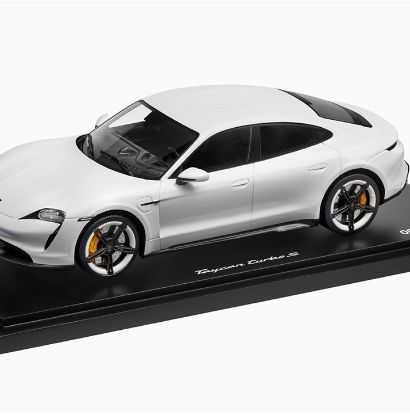 WAP0217800L
In Carrara White Metallic. Interior in black/slate grey. Made of Resin. Scale 1:18.
Quantity: 2 in stock
$556.00 incl tax
$449.00 incl tax