Exclusive children's clothes from Porsche.
In the same way as all products that bear the Porsche name, the children's clothing from Porsche Driver's Selection combines high quality and outstanding design. For the children themselves, it is important that the clothes are comfortable to wear, while the parents often make their choice on the basis of the quality and the appearance of the garments. Porsche Driver's Selection has succeeded in meeting the expectations of both children and parents. As a result, budding racing drivers have a range of comfortable, high-quality clothes to wear. The materials, workmanship and design make the perfect combination. And, of course, Porsche also offers a range of sporty clothing for the smallest members of your family. Whether you have a baby, a toddler or an older child, they will be sure to feel comfortable in Porsche children's clothing.
Featured products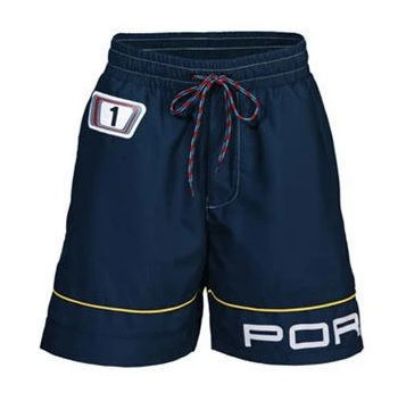 WAP9621100B
Last remaining stock. Child height 104/110. With back pocket and cord in striped design. Various racing labels. Contrast piping and additional Porsche logo around left leg. 100% polyester. In Blue. FREE DELIVERY.
Quantity: 1 in stock
$95.00 incl tax
$19.00 incl tax