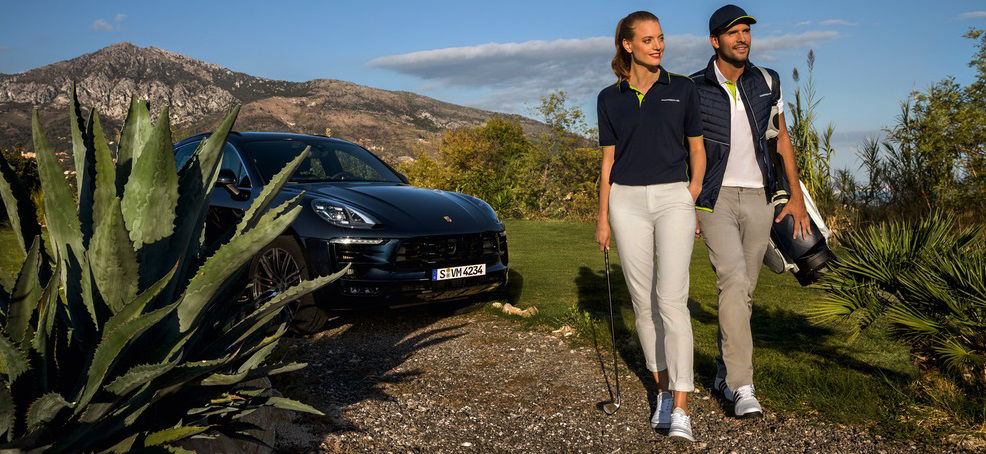 Golf & Sports equipment.
The top-class materials have been developed to be highly durable, thanks to advanced technical expertise. Other items in the Porsche Driver's Selection range of sports equipment, such as bags and accessories, meet the same high standards of quality and design.
Featured products
WAP949XXX0J
Swimming shorts in an RS 2.7 design, made of fast-drying fabric. Fully lined, with side pockets, a zipped pocket on the rear and separate pouch. Discontinued line.
$141.00 incl tax
$66.00 incl tax
WAP0500820MSMR
2-in-1 umbrella that can be used for rain and sun. Two-section foldable lower shaft made of sturdy fiberglass with spike to fix in the ground. Includes a bag with a practical shoulder handle which makes it easy to transport. In blue/red/white/black.
$155.00 incl tax
$139.00 incl tax
WAP0350520MTRB
Travel bag made of coated tarpaulin with heavily padded side walls and strap featuring tear-proof bonding. Internal storage pockets and ball-bearing skater wheels. Ideal for golf bags up to 11 inches / 28cm. Silver-coloured 'PORSCHE' print. In black / blue. Dimensions: approx. 35.5 x 25.5 x 132 cm. Weight: approx. 3.25 kg
$511.00 incl tax
$495.00 incl tax