The 911 is the most famous Porsche sports car, regarded by many as the epitome of the marque.
It was premiered at the IAA in Frankfurt in 1963 as the Porsche 901. However, a French manufacturer claimed copyright over the use of all model numbers with zero in the middle. In 1964, Porsche therefore changed the name from 901 to 911, after which it was also known as the F-Model.
Nevertheless, 82 examples of the 901 Coupé had already been sold by this point.

Production period: 1963 – 1973
Number of examples produced: 81,100
Featured products
00004320201
Indoor car cover with full-colour Porsche Crest and logo. 100% polyester, anti-static, dust-repellent and breathable. The inside is coated and protects the bodywork against scratches; for use on Porsche 911, 912 and 964 (1965 to 1989); without spoiler.
$686.00 incl tax
$595.00 incl tax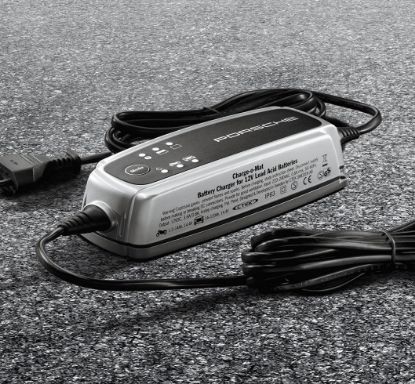 95504490056
Battery and trickle charger (3.6 A) with battery monitoring function. Please note: An adapter is available as an option for vehicles without cigarette lighter. Not suitable for Porsche lightweight batteries (lithium ion) Simple and safe charging of the battery as well as maintenance of charge during extended immobilisation times. No removal of the battery necessary, as the charging process takes place via the cigarette lighter connection. Charge state of the battery can be read off via an LED (light-emitting diode) Attractive look Easy operation Charging current adjustable in two stages and therefore also suitable for small 12-volt batteries
$238.00 incl tax
$220.00 incl tax
91164559000
Porsche Classic Communication Management (PCCM). For 911F, 911G, 993, 924, 928, 944, 964, & 968. Product features: 3.5-inch touchscreen display (DIN-1 slot) Apple Car Play: media playback, navigation and telephone calls (Please note: Android Audio is not available for the PCCM) Radio function (DAB+) Media playback via SD-card, USB, AUX and Bluetooth. SD Card for Maps additional charge. FREE DELIVERY AUSTRALIA WIDE Price excludes installation. Call us for quote and to arrange booking.