Keep it a Porsche with Original Parts & Tequipment Accessories.
Welcome to Porsche Doncaster Online with secure payment checkout.
FREE delivery Australia wide!
Melbourne metro delivery within 3 business days.
Questions? email us at parts@porschedoncaster.com.au or call 03 8849 8559.
Featured products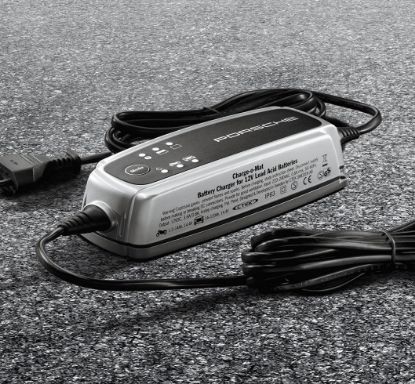 95504490056
Battery and trickle charger (3.6 A) with battery monitoring function. Please note: An adapter is available as an option for vehicles without cigarette lighter. Not suitable for Porsche lightweight batteries (lithium ion) Simple and safe charging of the battery as well as maintenance of charge during extended immobilisation times. No removal of the battery necessary, as the charging process takes place via the cigarette lighter connection. Charge state of the battery can be read off via an LED (light-emitting diode) Attractive look Easy operation Charging current adjustable in two stages and therefore also suitable for small 12-volt batteries
00004400195
3 pieces. The microfibre cleaning cloth is ideal for efficiently cleaning and protecting the PCM touchscreen and other delicate surfaces in the interior.
99704400010
Custom-fit indoor vehicle cover made from breathable, antistatic and dirt-repellent material. With coloured Porsche Crest and "PORSCHE" logo. Water-repellent and protects the vehicle against weathering influences such as strong sunlight, for example For vehicles without Aerokit Cup.
$530.00 incl tax
$495.00 incl tax