A key ring with the Porsche crest.
A key ring is a very important everyday item for keen drivers and lovers of the Porsche brand. With the Porsche emblem and crest, a small key ring can make a big statement. Because the key rings are always in a pocket or a bag, they discreetly convey the fact that their owners are passionate about the cars made in Stuttgart-Zuffenhausen. The items with an engraved inscription create an even more subtle impression. But their stylish design also attracts attention. Anyone who prefers to have their key ring about their person and always ready to hand can order the sporty key lanyards from Porsche Driver's Selection.
Featured products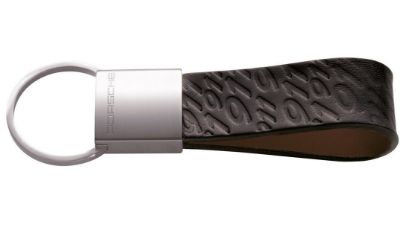 WAP0503160A
In a subtle design. Leather loop in various leather interior colours. Key fob made of stainless steel with Porsche logo. Keyring with a spring mechanism. Dimensions: 3 x 10.5 cm.