Porsche Centre Doncaster Online Shop.
Free Delivery, Click+Collect, Secure Payment, plus Live Availabilty.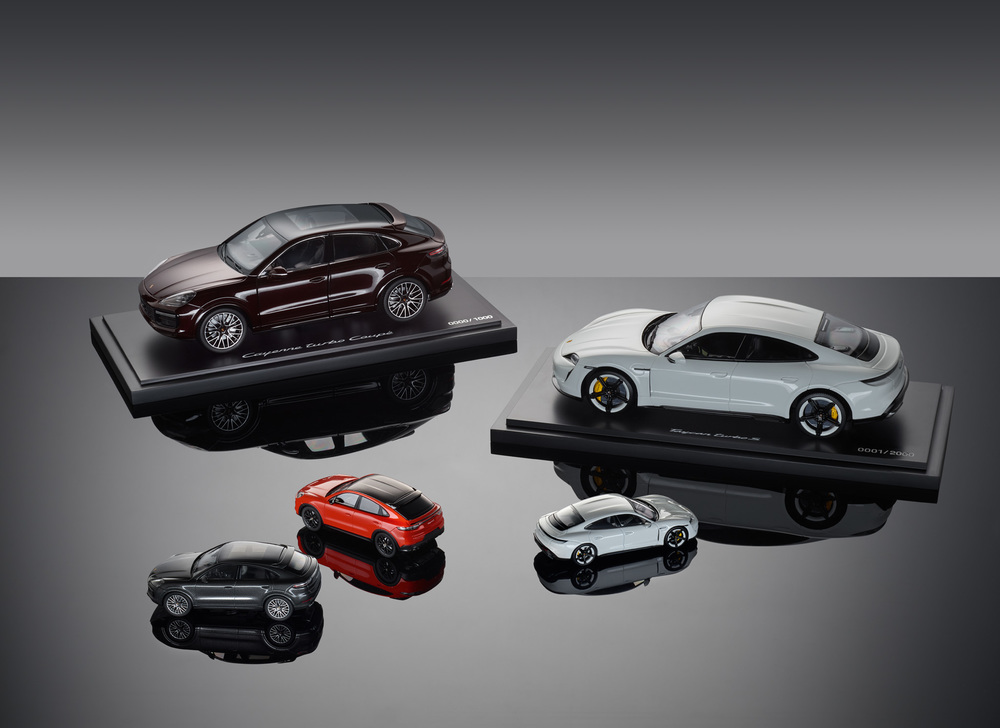 Porsche model cars are popular collectors' items.
Many car enthusiasts have a real passion for collecting model cars. Highly detailed and as realistic miniatures, both large and small Porsche cars exercise a fascination. The brand remains true to these high quality standards. The emphasis is placed on every detail of the model cars, in just the same way as with the originals. The materials and the craftsmanship meet the highest standards. The scale replicas include historic models as well as the latest road and race cars. The elegant glass case, which is also available from our shop, makes the perfect setting for displaying these model cars.